IS YOUR LITTLE CHAMPION READY TO GO?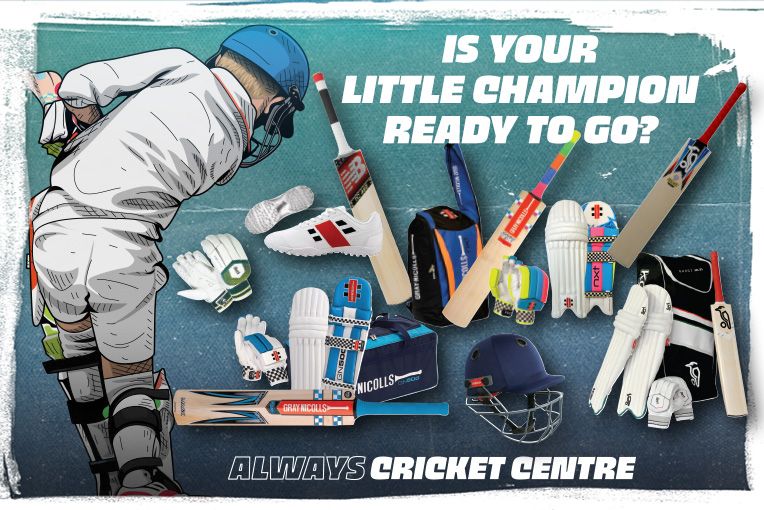 IS YOUR LITTLE CHAMPION READY TO GO?
It's that time of the year when the kids are heading back to school. Which can only mean one thing, "School Cricket".
We know that it's that time to get the books and uniforms ready for another school year but let's just skip to the good stuff. It's time to get kitted out for another season of school cricket and for the lucky ones club cricket also!
At GCCC we've been kitting out the little legends with gear for nearly 50 years and this year is no different. You can choice from ready-made kits such as the Kookaburra ML33 kit, or one of 2 different Gray-Nicolls kits. Plus there's a massive range of bats, pads, gloves, footwear, protective, helmets and kitbags to put all the gear in, all to suit your junior cricketer.
Check out our full range of gear for Junior cricketers and get your champions ready to smash it out of the park this School Cricket season.
https://www.cricketcentre.com.au/tag/7-web-tags/value/8228-juniors